When did the course open?
June 11, 2005
Who designed the golf course?
Scott Miller
Who owns the golf course?
The Pueblo of Sandia
Are you open to the public?
Yes
What does it cost to play?
Call 505-798-3990 or Click HERE
Do you offer Golf Packages?
Yes. Click HERE
Are 5-somes allowed?
We value everyone's time and want to ensure a fantastic experience and find that no matter the skill level, it simply takes 5 players longer to play than 4. For this reason we do not allow 5-somes.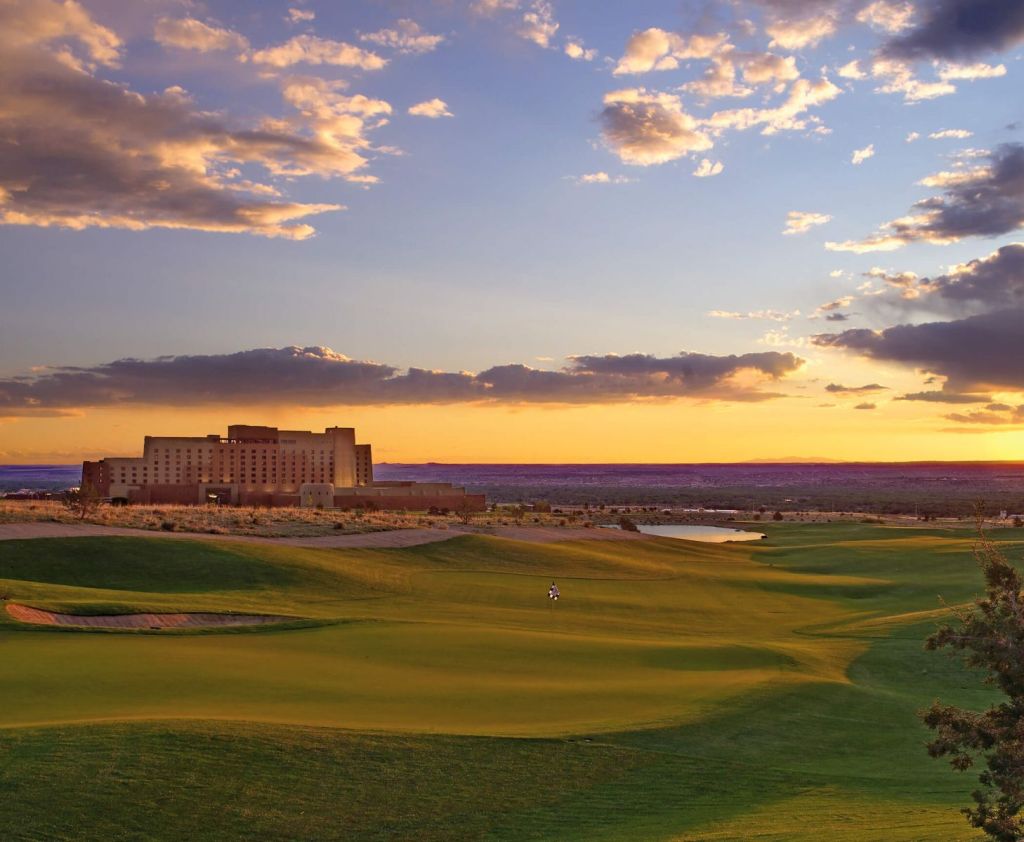 Can I bring my own food and beverages?
For insurance, safety, and licensing reasons, we do not allow outside food or beverages.
Can I host my wedding at Sandia Golf Club?
Absolutely. The Event Center at Sandia Golf Club opened in 2015 and offers the finest location, service, food and experience.
What type of Rental Clubs do you offer?
We have Titleist and TaylorMade rental sets and the cost per player is $50 for 18 holes.
Please call 505-798-3990 and we will answer any of your questions.